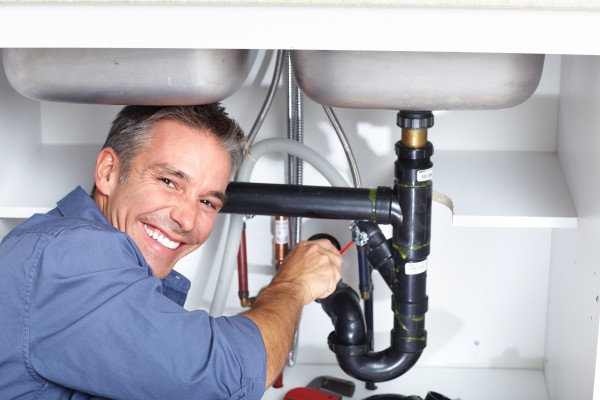 Best Plumbing Services in McKinney, Texas
Is a plumbing problem disrupting your home or business? Contact the dedicated professionals at Bewley Plumbing for fast and reliable service. Our team can handle all of your plumbing needs.
Clogged toilets? No problem. Cracked or leaking sinks or pipes? We have the solution. Hot water heater leaving you with cold water? We will be right there to set things straight! Even low water pressure doesn't stand a chance against our team.
Here is a full list of our plumbing services:
Leak Repair – Leaking pipes or faucets can lead to lower water pressure, water damage, and a rise in your water bill. If you suspect that your pipes or faucets may be suffering from a leak, make sure to get in touch with our trusted plumbing professionals before it gets worse and causes heavy damage.
Slab Detection and Repair Services – Slab leaks occur when the water lines underneath your home's foundation start to leak. This plumbing issue can be hard to spot, but it's necessary you keep an eye out and get help if you have any suspicions because slab leaks can be detrimental to the foundational integrity of your home.
Bathroom and Kitchen Plumbing Services – Whether you are looking to install a new toilet, shower, tub, sink or you need repairs on the ones you currently have, the team at Bewley Plumbing can help. Our team knows the ins and outs of both bathroom appliance installation and repairs, making us one of the best in the industry.
Garbage Disposal Repair – Your garbage disposal works hard to ensure that your sink's piping is protected from large chunks of food clogging it up. However, if it ever gets jammed or needs a new motor, our services can have it covered right away.
Low Water Pressure Solutions – Low water pressure can be frustrating when you need higher pressure to shower, to water plants, or to clean dishes in the sink. We can offer low water pressure solution services to help you increase the water pressure from your faucets and showerheads.
Water Heater Services – Bewley Plumbing offers replacement, repair, and new installation services for water tanks and tankless water heaters. Contact our team today for a free on-site estimate.
Gas Leak Services – Gas leaks are a serious problem. If not handled, they can result in serious illnesses, or in the worst case, death. Bewley Plumbing offers emergency repair services for gas leaks. If you suspect your home has one, evacuate immediately and contact our team.
No matter what kind of plumbing service you need, you can rest assured that the team at Bewley's Plumbing can help. Contact us today for more information on our services or to schedule your next service!
Additional Resources: