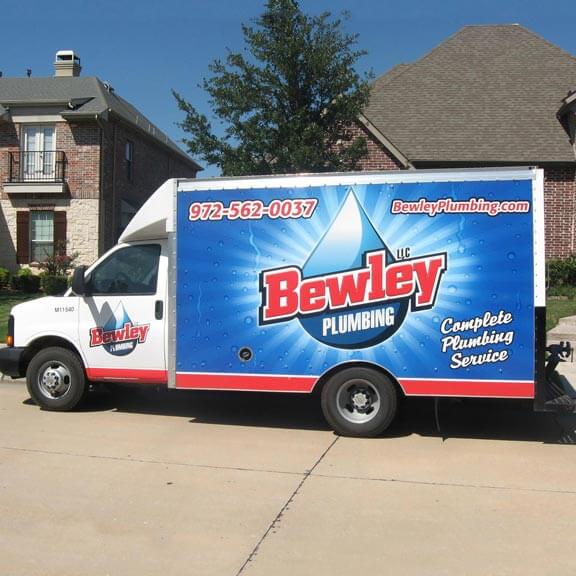 Floor Drain Services in Denton and Collin County
Many homeowners and businesses do not give much thought to their floor drain until there is an issue. By that point, the drain is often completely backed up, resulting in flooding. Thankfully, the residential and commercial clients of Denton and Collin County can rely on the swift floor drain clog removal services at Bewley Plumbing. Our team works quickly and efficiently to remove stubborn clogs so that you can focus on your business or family. Here is more information on our floor drain services.
What Is a Floor Drain?
Floor drains are located on the lowest level of your home or commercial building and are designed to protect your building against flooding. Whether this flooding is from a hot water heater leak, a burst pipe, or from tons of rain, a floor drain can save your home or business from water damage and the loss of property.
Over time though, your floor drain can accumulate debris and residue which leads to minor clogs or severe blockages. This can prevent your floor drain from doing its job properly, leading to damaging flooding that can destroy the valuable items in your home, harm your building's structural integrity, and cause mold/mildew.
How Can I Prevent a Clogged Floor Drain?
The best way to prevent clogged floor drains is to ensure that all debris and clutter are kept away from the drain. Here are some maintenance steps you can take to avoid a catastrophe due to a clogged floor drain.
1. Remove Clutter From Around Your Drain
Keep items such as boxes, furniture, and bikes away from your floor drain. Any personal items should be kept on shelves. Never place valuable items, such as boxes of pictures or other fragile items on the floor. If flooding were to occur, having these items on shelves can save them from getting ruined or damaged.
2. Clear Debris From Around the Drain
Once a week, you should check to see if there are any leaves, dirt, or other debris that have collected around your drain. If there is, it is best to remove the debris immediately and keep the area clear. This will help prevent blockages or clogs the next time your home is faced with a possible flooding situation.
3. Clean the Drain Grate
If you notice dirt or grime build-up on your floor drain grate, clean it off with a scrub brush. Checking your drain grate once a week can help prevent a clog and ensure that your floor drain is working properly!
4. Pour a Kettle of Boiling Water Down the Drain Once a Month
Boiling water will help dissolve any grime or dirt buildup inside of your drain. Doing this at least once or twice a month will help prevent sewer gasses from coming up through the drain. No one likes to live or work in a stinky environment and proper preventative maintenance can help you avoid that happening.
What Should I Do When My Floor Drain Is Clogged?
A clogged floor drain can result in sewage and water backing up into the lowest level of your home or commercial building. This can result in major water damage, the loss of product, personal items, and structural damage to your building. Mold, mildew, and backed-up sewage are also a concern as this can lead to serious health hazards and requires an extensive clean-up process.
Protect your home or business by calling the team of plumbing professionals who are tough on stubborn clogs, the team at Bewley Plumbing. Bewley Plumbing has been proudly serving the Denton and Collin County area since 1947. We offer quick and reliable services to minimize damage from a leaking pipe, clogged floor drain, or broken garbage disposal. Contact our team today for more information on our services or to schedule an appointment!
More Resources: