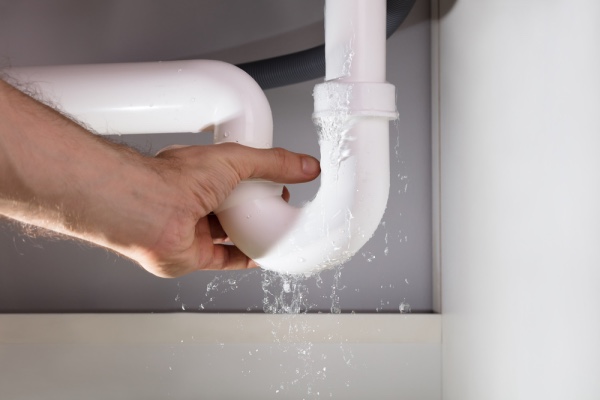 Leak and Drip Repair Services in Collin and Denton County
When it comes to water leaks, many individuals can already the annoying drip, drip, drip, of a faucet in their head. While the sound of the dripping faucet may be frustrating, the potential water damage and high water bills are even worse.
From a leaking faucet to a leaking water heater, water leaks can wreak havoc on a home and create major damage both structurally and financially if not handled promptly by a trained professional. Thankfully, Denton and Collin County, Texas can call upon the dedicated and resourceful team at Bewley Plumbing.
Leak Detection and Repair
Bewley Plumbing offers leak detection services and repairs to help you worry less about your leaking faucet, pipe, or water heater, and focus more on what matters most to you. Don't allow a water leak to threaten your home and financial stability; contact our professionals today!
We work quickly to ensure that your home and family are protected. Curious as to what our leak and drip repair services entail? Here are more details:
Water Leak Detection Services
The experts at Bewley Plumbing make use of state-of-the-art technology when it comes to leak detection. Instead of relying on trial and error, we use electronic leak detection equipment that allows us to know not only whether or not you have a leak, but also the precise locations of any leaks that are found.
This technology amplifies the sound of the water running through your pipes by sending electric currents through your home's plumbing system. This method allows our experts to quickly find the leak and save your ceiling, floors, and walls from further damage, as our machine can detect the leak in an hour or two.
What Are Common Signs That Your Home May Be Suffering From a Plumbing Leak?
While some leaks are easy to detect, such as a dripping faucet, others can be almost invisible. It is important to know the warning signs that your home may be suffering from a water leak so that you can get help before the problem escalates.
1. Increased Water Bill
While it is natural for your water bill to have slight fluctuations between summer and winter (due to water used for the lawn, swimming pools, etc.), a significant increase is a sign of a water leak. If your water bill keeps skyrocketing with no real explanation, it is time to call Bewley Plumbing.
2. Presence of Mold and Mildew
If you notice mold or mildew growing on a non-shower wall or in the corners of the ceiling, there is a strong possibility that you have a water leak.
3. Musty Smell
Standing water or wet surfaces that have been present for a while can result in a musty smell that lingers. If you are cleaning your house but the smell still remains, you may have a hidden leak.
4. Stains on Floors and Ceilings
Dark brown stains on your ceiling or floors can be a sign of water damage. When water gets trapped, it begins to break down your ceiling or floor material, which results in a stain. Other signs can be bubbling or cracked drywall, buckled floors, or cracks in the ceiling. If you notice any of these signs, you need to call a licensed plumber right away!
Pipe Leak Repair
A leaking pipe can be hard to spot as it is often hidden behind walls or under the floor. If you notice brown or discolored water coming out of your faucets, odd warm spots on the floor, damp carpets, or even discolored ceilings, then your home may have a leaking pipe.
Unlike a leaking faucet that is easy to access, a leaking pipe requires a knowledgeable expert because repair may involve partially cutting into the wall, floor, or ceiling to get to the pipe. Bewley Plumbing offers reliable pipe leak repair services to reduce the damage caused by a leaking pipe.
Basement Water Leak Repair
A basement water leak leads to major damage to your floors, walls, and any valuables stored in the basement. It doesn't take much water to lead to catastrophic damage either. 1-2 inches of standing water can cause mold growth throughout your basement and lead to adverse health problems. If you suspect you have a leak in your basement pipes, you need to call a plumber as soon as possible.
The expert plumbers at Bewley Plumbing have the tools and knowledge necessary to solve your basement leak with precision and speed. We do our best to help you minimize damage, as well as protect your home, valuables, and health.
Bathroom Leak Repair
The bathroom is one of the most common places in the home for plumbing issues. From leaking bathroom faucets to running toilets to leaking showerheads, there are a lot of areas for a potential plumbing leak. Thankfully, our dedicated team at Bewley Plumbing has your back and can quickly find the source and solution for your bathroom leak.
Kitchen Leak Repair
The kitchen is one of your home's most valuable and highly used parts. Whether it's making your family's favorite meals, making a nice cup of coffee, or grabbing a cold drink from the fridge, it is constantly under heavy traffic.
A dripping faucet, leaking refrigerator, or leaking garbage disposal can cause damage to your kitchen appliances, fixtures, and cabinets. If you notice the potential signs of a leak, it is important that you contact your local plumbers at Bewley Plumbing for help detecting and repairing the leak.
Stop Plumbing Leaks at the Source With Bewley Plumbing
Bewley Plumbing has been Denton and Collin County, Texas's number one plumbing expert since 1947. With years of experience, a passionate team of professionals, and the equipment and resources to get the job done right, Bewley has been helping both residential and commercial businesses stop leaks at the source. Contact our team today for more information on our plumbing services or to schedule an appointment.
More Resources: