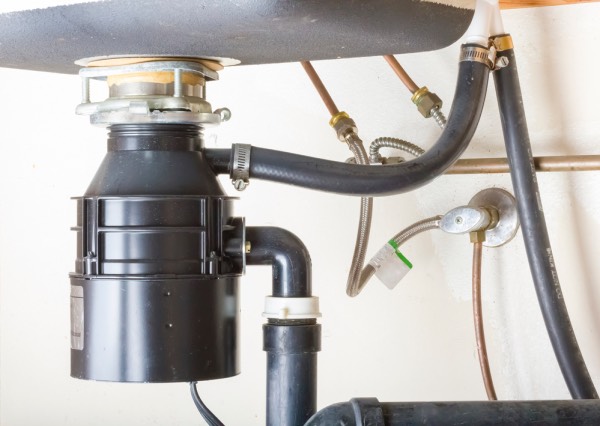 Garbage Disposal Repair and Installation in Collin and Denton Counties, Texas
Garbage disposals are the unsung heroes of the kitchen. They help keep the drain clear of any large debris from dinner and ensure things run smoothly. When your old garbage disposal is leaking, needs to be replaced or a new one is installed, call a certified plumber. If you live in Denton and Collin Counties, your trusted team of plumbers is Bewley Plumbing.
Our team knows garbage disposals like the back of our hands and can ensure that your garbage disposal is installed or repaired properly. No surprise leaks, faulty wiring, or faulty blades will stand in the way of your disposal protecting your drains.
Garbage Disposal Installation in McKinney, Texas
Garbage disposals are mounted on the underside of your sink. They are designed to catch solid food and grind them down so that the food particles don't clog up your drain. Garbage disposals work through a spinning disc, also known as the impeller plate. These plates turn rapidly and force the food against the outer wall of the grinding chamber.
Whether you are building a new home, replacing out-of-date disposal, or putting one into an older home, garbage disposals are great investments. They help make the clean-up of your kitchen easier, protect your pipes, and are generally inexpensive.
At Bewley Plumbing, we deal with garbage disposal installation pretty often and know how to do the job quickly and efficiently. We take the time to test the disposal to ensure that there are no leaks and that the blades are working properly. Our team uses high-quality materials for all of our jobs, and we know that with proper maintenance of your garbage disposal, you can expect around 8-10 years of use.
Garbage Disposal Repair in McKinney
While garbage disposals are champions in the kitchen, they can develop issues over time that call for maintenance or repairs. If you notice that your garbage disposal is leaking, isn't as powerful as it normally is, or the blades are stuck, it is time to call the trusted plumbers at Bewley Plumbing immediately.
Important Note:
It is very easy to feel the need to put your hands in the garbage disposal to try and remove a clog. DO NOT DO THIS! Garbage disposals are useful but dangerous and can mangle fingers and hands, leading to serious injuries. Never place your hands in the garbage disposal. Always get your trusted plumber to remove the lodged item.
Common Garbage Disposal Problems
As with all appliances, garbage disposals may run into problems due to repeated or improper use. If you notice any of the following, it is best to contact your local plumber.
The garbage disposal isn't grinding but the motor keeps running/whining.
The grinding noises get progressively louder.
The disposal immediately turns off after activating it.
Water leaks from the disposal (you might notice this underneath your sink).
The water isn't draining.
The garbage disposal keeps tripping the breaker.
Whether it is faulty wiring that is causing your garbage disposal to shut off or short circuit the breaker, a leak that is causing you trouble, or a utensil lodged in the blades, our team can help! Bewley Plumbing is the trusted name in plumbing for Denton and Collin Counties.
With an experienced and knowledgeable team, you can trust that Bewley Plumbing will find the source of the problem and work hard to not only resolve the issue but take extra steps to safeguard against future problems. Contact our team today for more information on our services or to schedule your garbage disposal repair or installation!
More Resouces: