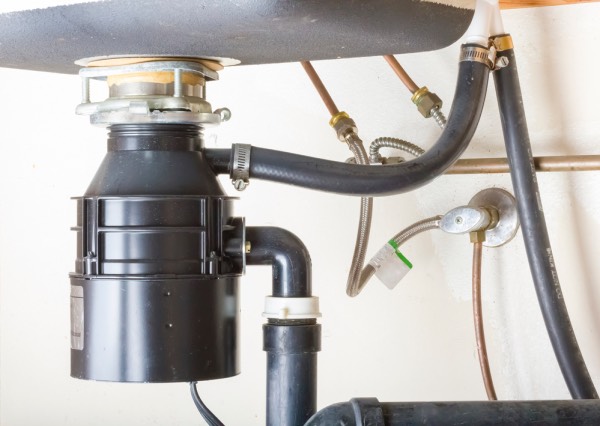 Garage disposals are incredibly useful and can make life in the kitchen a whole lot easier. Placed under your sink, they shred food into small enough pieces to pass through your plumbing. In this blog post, we break down the steps needed to install a garbage disposal.
Please keep in mind that the safest and easiest way to install a garbage disposal is to have a professional do it. As with all work around the house, there is a degree of risk involved. Improperly installed appliances may work incorrectly and present a danger to you and your home.
Garbage Disposal Installation
Depending on what type of garbage disposal you have, there can be some variations in the installation process. But no matter what kind of garbage disposal you have, it pays to be safe.
Equipment Needed
You'll need to have the right set of tools to do the job. These include:
A set of screwdrivers
Plumber's Putty
Wire nuts
Either tube or pipe cutters
A bowl or plate to catch water
Safety goggles
Read the Directions
While installing a garbage disposal may seem simple, the directions are included for a reason. They contain vital information specific to your garbage disposal.
How to Install a Garbage Disposal
Step 1: Getting Started
Read your entire owner's manual carefully.
First, shut off the power to your kitchen from the circuit breaker. Electricity is incredibly dangerous to work with, and safety around it is critical.
Detach the pipes. Make sure you have a bucket or plastic container to catch excess water.
Step 2: How to Wire the Garage Disposal
We recommend leaving this part to the professionals. Incorrect wiring can be deadly and can cause damage to your appliances and home and increases the chance of a fire. But if you are determined to take care of this step on your own, this is how:
Remove the cover plate from underneath the garbage disposal.
If the disposal does not come with the power cord attached, you will need to connect it.
Connect the wiring. Consult with your manual to see if the wires are color-coded.
Step 3: Add the Drain Flange
Garbage disposals often require a drain flange to be installed in the drain. A drain flange is a metal disc with a short pipe attached that descends from the drain.
Apply plumber's putty. Create a roughly ⅜ inch rope out of the putty and apply it on the bottom of the drain flange.
Put the drain flange into the sink drain. Be sure to press down on it evenly.
Connect the mounting ring, rubber or fiber gasket, and backup ring to the flange under the sink. Ensure that the backup ring snaps into place.
Step 4: Install the Mounting Ring
Position the fiber or rubber gasket in between the mounting ring and the bottom of the flange.
Tighten the screws on the upper mounting ring. Alternate tightening them so they attach evenly. There will be a watertight seal because of the gasket.
Step 5: Attach the Garbage Disposal
To make this step easier, place the garbage disposal on a study platform to help hold it.
Connect the mounting ring and disposal unit.
Ensure that the garbage disposal outlet faces the drain pipe connection.
Rotate the lower ring clockwise until the mounting assembly is able to support garage disposal.
Using either a garbage disposal wrench or screwdriver, tighten the mounting bracket clockwise until it is secure.
Step 6: Attach the Discharge Pipe (P-trap) to the Disposal Outlet.
Depending on the length of the discharge tube, it may be necessary to cut it to fit. You can use tubing cutters or a hacksaw.
Use pipe connectors to attach the discharge pipe or p-trap to the disposal outlet.
Step 7. Ensure All Fasteners are Tight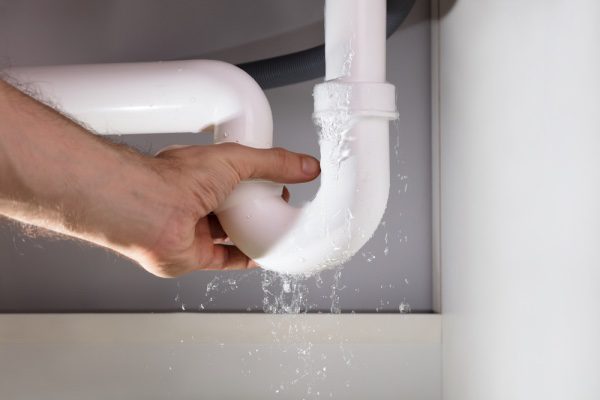 Without over-tightening, tighten all fasteners at the mounting connectors and plumbing.
Without damaging them, check to make sure that the fasteners are secure.
Step 8: Perform a Leak Test
After you've installed the garbage disposal, test to ensure it's water tight. To test for leaks, you should:
Turn on your sink's water. Make sure to use cold water, as it helps protect the garbage disposal blades.
Turn on the garbage disposal.
Look for any leaks.
In the event of leaks, fittings may need to be tightened.
Leaks can damage your home and create a dangerous situation when mixed with electricity. We recommend having professionals install your garbage disposal for this reason.
Maintenance and Repair
Like all appliances, garbage disposals can break or require repairs. Once again, it's best to leave repairs to professionals. NEVER stick your hand into a garbage disposal to attempt to get an item unstuck. Call a professional such as your trusted team at Bewley Plumbing. 
Garbage disposals may come across as simple, but there is a lot more to them than one might expect. If your garbage disposal starts leaking, or if it starts making noises it shouldn't, contact a professional and get it fixed before the problem gets worse. You'll likely save money—and time—in the long run!
Get It Done Right. Ask for Professional Help.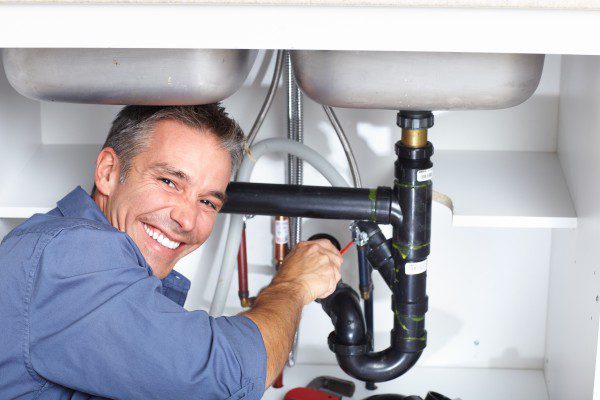 It takes a lot of work to get a garbage disposal installed correctly. Between ensuring the disposal is watertight and the wiring is done correctly, it is a job best left to a professional. At Bewley Plumbing, we know garbage disposals. From fixing leaks to wiring safely, we are your authority on garbage disposals.
Not only do we work with garbage disposals, but we can also help with the other aspects of your home's plumbing.
Since 1947, Bewley Plumbing has helped people in Collin and the surrounding North Texas counties with their plumbing. Whether it's repairs or installations, we can help you with your home's plumbing needs.
Contact us to have your garbage disposal installed or repaired.