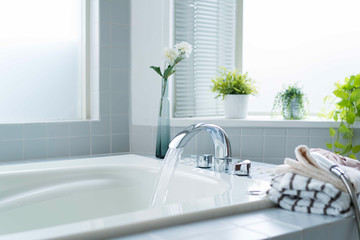 With new construction, there's a lot going on, like the installation of new plumbing. A lot of work goes into creating a plumbing system, and it can be broken down into three stages.
In this blog post, Bewley Plumbing will take you through those stages. This process is carried out in conjunction with the construction of the building itself. The things described here are by no means exhaustive, as there is much that goes into plumbing.
With any plumbing, it's best left to the professionals. Plumbing that is incorrectly installed or maintained can lead to costly repairs and potentially dangerous conditions.
Stage One: The Underground Rough-In Phase
The walls need to be poured and set for the basement before the plumbing installation can start. Once the basement has a solid foundation, the plumbing installation phase, known as the underground rough-in phase, can begin. In this stage, the plumber will find the places where lines will enter and leave the building. Once the water and supply connections are set up, they will be connected to the main water line, and a meter will be installed.
Stage Two: The Aboveground Rough-In Phase (a.k.a Stack Out or Top Out Phase)
In the second phase, things like vents, pipes, drains, and water lines are installed. These serve as the connections for things that need drainage, such as showers, toilets, and bathtubs. In this stage, gas lines are also installed. The plumber or plumbers will join metal pipe runs by welding them, or in the case of plastic pipes, often will apply a bonding agent.
This phase is the messiest since the plumber or plumbers will most likely need to make holes in floors, walls, and ceilings.
Stage Three: The Finishing Phase, a.k.a Trim-Out Phase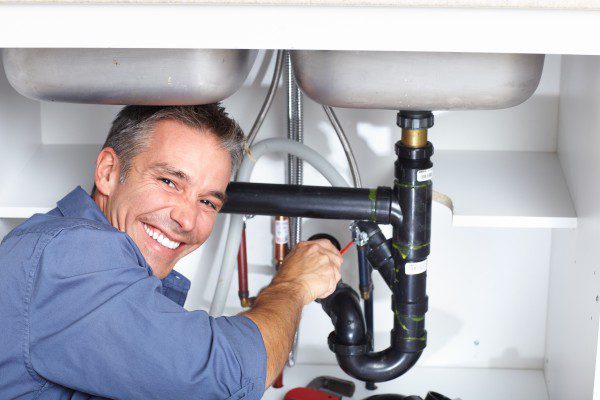 In the third stage, known as the finishing phase, appliances such as showers, dishwashers, and sinks will be connected to the plumbing. Any necessary caulking and sealing will be done to fixtures. Once everything is ready to go, a final walkthrough is carried out. Among other things, the plumbing will need to be inspected for leaks, fixtures will need to be tested, and the water pressure will need to be checked.
Plumbing Maintenance Services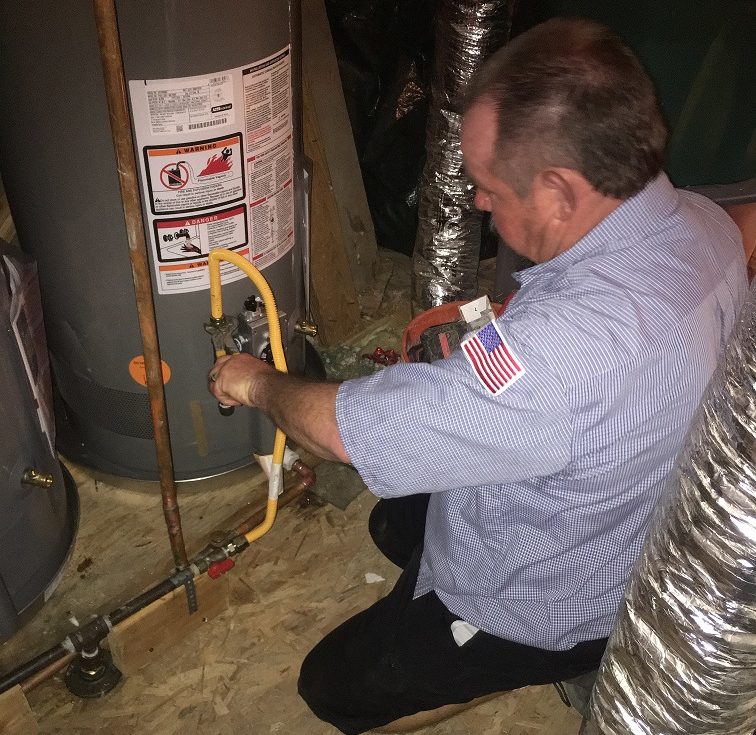 Your plumbing needs periodic maintenance and possibly repairs to keep it functioning. Plumbing leaks can lead to water damage and dangerous situations. For example, mold growth can occur as a result of a plumbing leak, and water leaks can create dangerous situations with electricity. Poorly maintained plumbing can even be a fire hazard. Regular maintenance can help prevent problems from becoming bigger and leading to more expensive repairs down the road. It is important to have plumbing maintenance and repairs done by reputable professionals.
Some common plumbing maintenance includes (but is not limited to):
The testing of gauges and meters
The inspection of pumps and lubrication levels
Operating system verification
The regulation of usage rate and flow
By speaking with a reputable plumbing service provider, you can determine how often your plumbing should be serviced, as certain cases require more frequent maintenance than others.
Plumbing Maintenance Services in Mckinney, Texas
If you need plumbing services in Mckinney, Texas, Bewley Plumbing is ready to help you. We are a family-owned and operated business and have been helping people with their plumbing needs since 1947. Our company works with both residential and commercial plumbing, and we can perform a variety of services to keep your plumbing functioning as it should.
When you select us for your plumbing needs, you'll learn why we have earned many rewards and hundreds of five-star reviews. Join the many customers who count on us to keep their plumbing working great. Be sure to ask about our senior citizen, military, and teacher discounts!