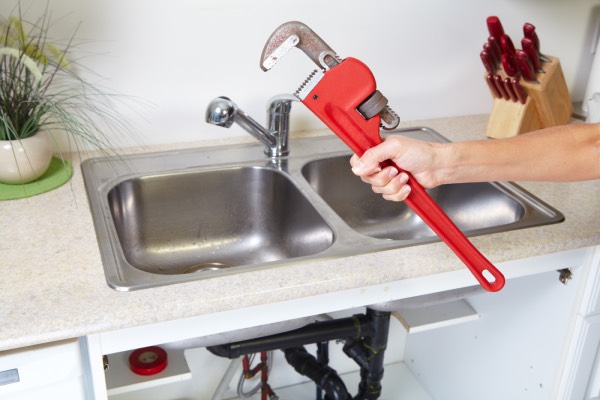 Phone Number: (972)562-0037
| | |
| --- | --- |
| Monday | 8:00 AM - 5:00 PM |
| Tuesday | 8:00 AM - 5:00 PM |
| Wednesday | 8:00 AM - 5:00 PM |
| Thursday | 8:00 AM - 5:00 PM |
| Friday | 8:00 AM - 5:00 PM |
Need a Plumber? Contact Us Now for Plumbing in Addison
Best Plumbing Company in Addison, Texas
Since 1947, the Bewley family has run Bewley Plumbing, LLC, a plumbing company serving Addison and the rest of North Texas.
Addison Water Heater Repair and Replacement
Water heaters come in two types:
Traditional Water Heater – continually heats stored water to the thermostat setting. Depending on capacity, traditional water heaters may store 35-50 gallons of water. The heaters are gas or electric.
Tankless Water Heater – takes up less room, gives more consistent hot water, and saves energy. These heaters offer hot water on demand and reduce the need to constantly use electricity.
Water Heater Replacement Services
Water heaters don't last forever. Even with upkeep and repairs, older water heaters may break down. Plus, constant and continued repairs will just drain your wallet. If your water heater is older than three-quarters, replacing it may be cheaper and last longer than regular repairs.
Water Heater Replacement Signs
Age is a major predictor of when to replace a hot water heater. If your unit is over 15 years old and constantly having troubles, let Bewley Plumbing replace it.
If your water tank is rusty or tastes metallic, it may have limescale buildup. This will block the system and cause the water heater to burst.
Mineral buildup in your water heater may cause low water pressure. If this happens to you, get it checked out because it can cause problems.
Addison Plumbing Experts
No matter what kind of plumbing service you need, you can rest assured that the team at Bewley Plumbing can help. We can handle any plumbing job. Plumbing services provided by Bewley Plumbing include:
Leak repair – Leaking pipes or faucets can weaken water pressure, cause water damage, and raise your water bill.
Kitchen and bathroom services – Bewley Plumbing can install or repair your bathroom or kitchen toilet, shower, tub, or sink. Our crew is one of the best at installing and repairing bathroom appliances.
Garbage disposal repair – Your garbage disposal protects your sink's pipes against clogged food bits. Bewley's services can fix yours if it jams or needs a new motor.
Slab leak detection and repair – Slab leaks occur when water lines under your home's foundation leak. Slab leaks can damage your home's foundation, so it's important to keep an eye out and get aid if you suspect one.
Gas leaks – are dangerous! Untreated, they can cause serious disease or death. Immediately evacuate if you fear you have one and contact a professional.
Low water pressure repair – Low water pressure can be frustrating, whether showering, watering plants, or washing dishes.
Low Water Pressure Plumber in Addison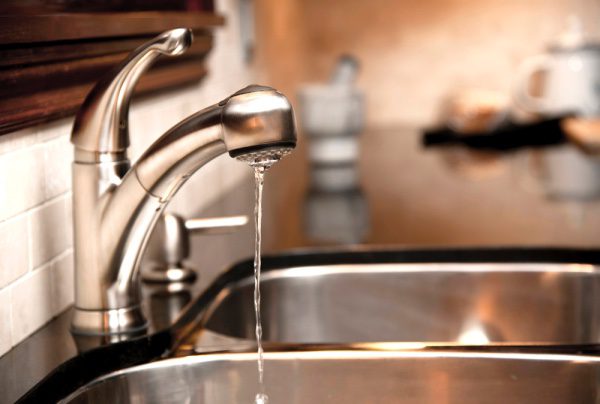 Nothing is more disheartening than expecting a powerful massage shower and getting a light sprinkle instead. Low water pressure makes showers miserable, makes ordinary tasks difficult, and wastes water.
Low water pressure can have several causes. From broken fixtures to leaking pipes, these issues can reduce water pressure. Here is a quick overview of some common low water pressure problems:
Increased water demand – Fixtures running at once can increase water demand and lower water pressure.
Bad fixtures – Faulty fittings can impede water flow and cause a slow leak over time. Some fixes, like replacing an aerator, are simple, but others require a replacement.
Broken pressure regulator – Water pressure regulators keep your home's water pressure safe (around 60 PSI). Broken regulators can cause high or low water pressure.
Clogged pipes – Clogged pipes can impede water flow to your fixtures and cause drips. Regular pipe cleaning can prevent this.
Leaking pipes – Leaking pipes can lower the amount of water that reaches your fixtures. Leaky pipes can raise your water bill and harm your walls and floors.
Addison Drain Services
Clogged drains and broken sewer lines can be a huge issue for homeowners and businesses. Hair, oil, paper, and tree roots clog drains and sewer systems, causing damage and water leaks. Bewley Plumbing offers fast, trustworthy, and effective drain & sewer cleaning & repair services.
Drain and sewer blockages can be caused by:
Hair – Hair is a common cause of drain or sewage clogs. These clogs are easy to solve since hair can be snaked out. Avoid caustic plumbing products like Drano if you can't remove hair from the drain. If these chemicals get into your drain, they can damage the pipes and cause leaks. Contact a trusted plumber like Bewley Plumbing for help.
Roots – Roots are another major source of drain blockages. These clogs can necessitate repairing the pipe and trimming tree roots. Never try to fix this yourself; you could damage your drain or sewer. Root clogs should be handled by a skilled plumber.
Grease buildup – Never pour grease down the drain since it can cause a clog. While most people connect grease blockages with kitchen sinks, soap scum in bathroom and shower drains can also create them.
Toys, bottle caps, and jewelry – These items can easily tumble down a sewer. Bewley Plumbing can remove the obstruction and retrieve these goods.
Local Resources and Events for Addison, Texas
Google's 2014 E-City for the State of Texas
Kaboom Town! – ranked in the top three fireworks shows in the nation by AOL.com.
Cavanaugh Flight Museum

Home to 150 special events each year
Call Bewley Plumbing in Addison today for all your plumbing needs.