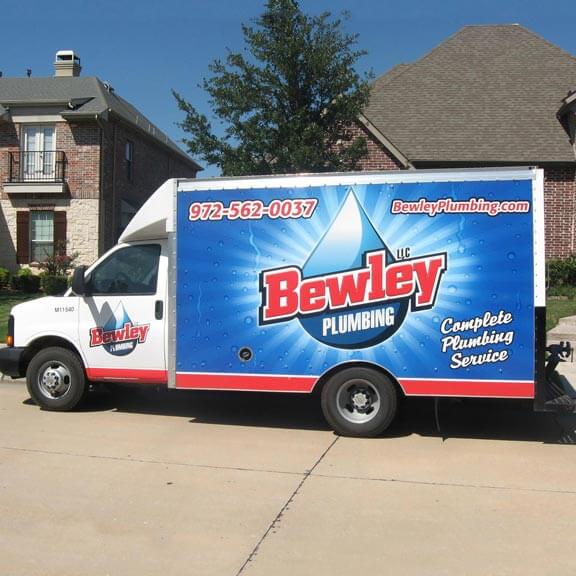 Phone Number: (972) 562-0037
Hours of Operation: Monday to Friday 8:00 AM to 5:00 PM
Award-Winning Residential and Commercial Plumbing Services
Since 1947, family-owned and operated Bewley Plumbing has been helping customers with their plumbing needs. We provide both residential and commercial clients with a wide range of services. Our woman-owned business has won many awards and has received countless five-star reviews. We offer discounts for senior citizens, teachers, and the military. Bewley Plumbing is licensed and insured, so you can depend on us.
Services Offered to the City of Little Elm, Texas
Garbage Disposal Installation and Repair
A garbage disposal is an incredibly handy tool to have in your kitchen. If it breaks, you'll be dealing with a lot of extra work. Whether your garbage disposal is leaking, stuck, or just plain not working, our skilled technicians will help you get it functioning as it should be. Contact a professional to have the problem resolved safely.
We don't just repair garbage disposals; we install them as well. Save yourself the time and hassle of trying to get a garbage disposal correctly installed, and leave it to the professionals to do it right.
Leak and Drip Repair Services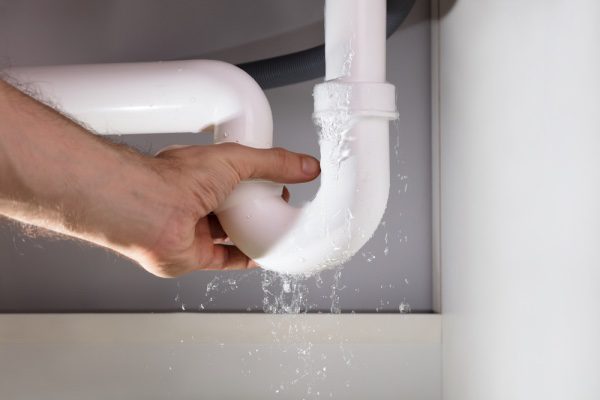 If one of your pipes starts leaking, you could find yourself with problems far beyond your plumbing. Leaking water can not only add to your water bill but also cause structural damage to your home and even create fire risks. A leaking pipe is something you need to get repaired immediately. Our skilled technicians use electronic leak detection technology to find the leaks and can repair them before they become an even bigger problem.
Common signs that your plumbing is leaking can include but are not limited to the following:
Higher water bill
Mold and mildew appear
A musty smell is detected
Stains appear on floors and ceilings
Cracked or bubbling drywall
Cracks in the ceiling
Buckled floors
Water Heater Installation, Repair, and Replacement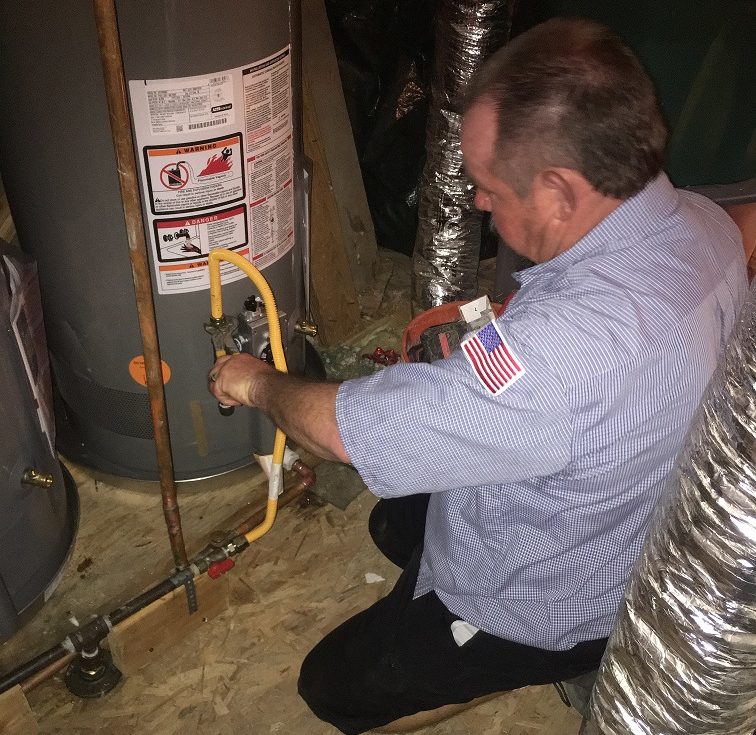 Your water heater plays a big role in keeping your home comfortable. However, if improperly installed or maintained, a water heater can be incredibly dangerous. Fires and explosions can occur as a result of poor installation or maintenance. When it comes time to install, replace, maintain, or repair a water heater, it should be left to the professionals. Our skilled technicians work on both traditional and tankless water heaters. Regular maintenance can not only prevent problems from escalating, but it can also save you money on expensive repairs.
There are several signs to watch for that can indicate your water heater is experiencing problems. Please note this list is by no means complete.
Leaks in the water heater.
Hot water runs out consistently.
It takes a long time for hot water to heat up.
The water heater makes strange noises when turned off or on. While some noise when a water heater is turned off or on is normal, it should fade away momentarily. Listen for sounds like hissing, rattling, and other strange noises that are constant and lingering.
The water looks cloudy and has a bad smell. If not treated, this can cause a bacterial infection in your tank or clogged pipes. This can also cause minerals to build up, which is highly dangerous and can lead to your water heater exploding. Clogged pipes are a very dangerous situation and are a health hazard.
Indications Your Hot Water Heater May Need to Be Replaced
Below are a few reasons you may need to have your hot water replaced. Please note that there are other reasons beyond these.
The age of the water heater: Age plays a big factor in when you need to have your hot water heater replaced. When correctly maintained, a tank water heater generally lasts between eight and twelve years. A well-maintained tankless water heater can last around fifteen to twenty years.
Your water looks or tastes metallic: If the water in your home looks or tastes metallic, contact us immediately. This is a potential sign of limescale build-up which can result in your water heater exploding.
The water tank is rusty: Another indication of limescale build-up is a rusty water tank. If you see this, reach out to us immediately. This could also lead to your water tank exploding.
You have low water pressure: Low water pressure can be an indicator of mineral build-up in a water heater. Mineral build-up is dangerous and may even lead to your water heater exploding.
Local Resources and Events for Little Elm, Texas

Don't wait for a plumbing problem to worsen; contact us to request service!