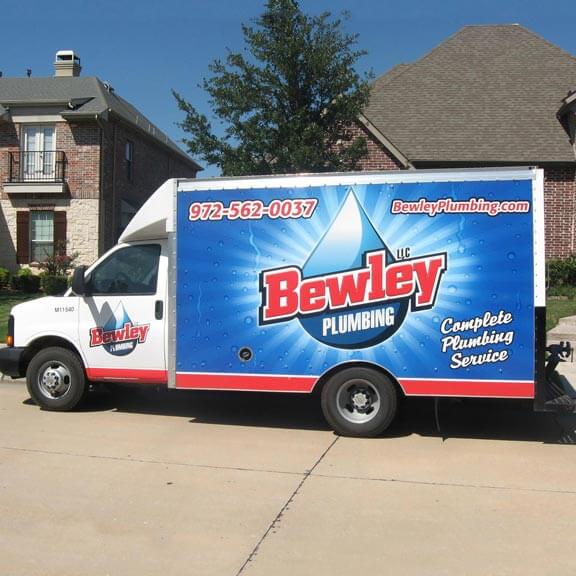 Company Background
Bewley Plumbing, LLC has always been a family-owned and operated plumbing company serving Collin and surrounding counties since 1947. My father, N.R. Lundberg, was a 3rd generation plumber and operated a successful plumbing company in Texarkana, TX. In 1989, he purchased the Bewley Plumbing operation and managed it until his passing in 2011.
My name is Karen Lundberg-Barrows and I am the owner of Bewley Plumbing. While I worked for my Dad at Bewley Plumbing for over 20 years, my history with the business goes back further than that. I remember as a young girl, me and my brother and sister being taken to school each morning in his plumbing truck. Classmates noticed and made comments, but I was always proud that my dad provided a needed service, was looked up to in the community and provided for our family.
Over the years I have received some strange looks from people I meet when they find out I own a plumbing company. When I replaced our fleet of trucks I was challenged by the auto dealership, that a woman could not operate a company in an industry dominated by men. I smiled and took my business elsewhere. Bewley has a fleet of trucks operating and some salesman missed a big commission check.
I can talk about the numerous awards and certifications Bewley plumbing worked hard to receive and maintain, but I would rather remind you that the pride I felt as a school girl being dropped off in a plumbing truck is the same pride I bring to work, to the Bewley team and every potential customer who contacts me. I have taken the responsibility to provide a needed service, be a good community partner, and assist in providing for my family, just as my father.
I ask that in your next plumbing need you consider Bewley Plumbing.
Kindest Regards,
Karen Lundberg-Barrows, Owner