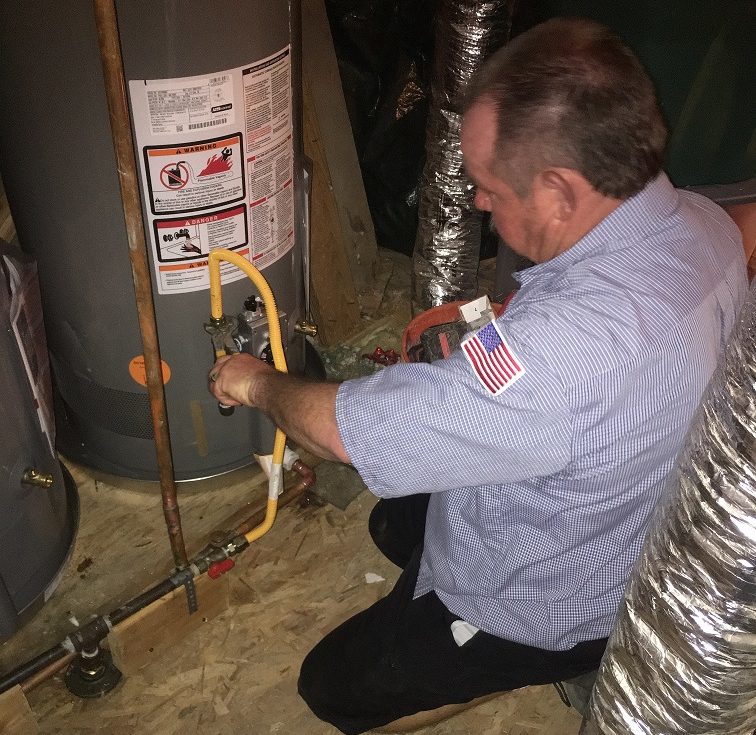 Water Heater Services
We offer replacement, service, and installation for water tanks and tankless water heaters. Contact us for a FREE on-site estimate for water heater relocation or replacements.
1. Age – The average lifespan of a tank water heater is 8-10 years. If your water heater falls in that range, it might be more cost-effective to replace the heater instead of repairing it. As the water heater ages, it loses it's efficiency and will become more prone to failure.
2. Leaking or Rust – We suggest you do a visual inspection of your water heater especially around the base and fitting connections. If there is water, sludge, or corrosion there is likely a leak and it may be time for a new heater.
3. Less hot water – The most common problem that affects the water heater is sediment buildup, especially when the water heater gets older. When water is heated, limescale and any other minerals form along the sides of the tank and the burner. If these minerals are not filtered out of the water heater, they form a sediment barrier that will settle on the burner and seriously affect your water heater's performance.
4. High Energy Bill – The older the water heater the more energy it takes to keep the heater running. A water heater can account for up to 25% of your home's energy use. Installing a new energy-efficient model will decrease energy costs
Considering a tankless water heater? The advantages to a tankless water heater:
1. Uses less energy
2. Can save you up to 50% on your water heater costs
3. Endless hot water
4. Up to three times the life expectancy of a standard tank-type water heater
5. Longer warranties