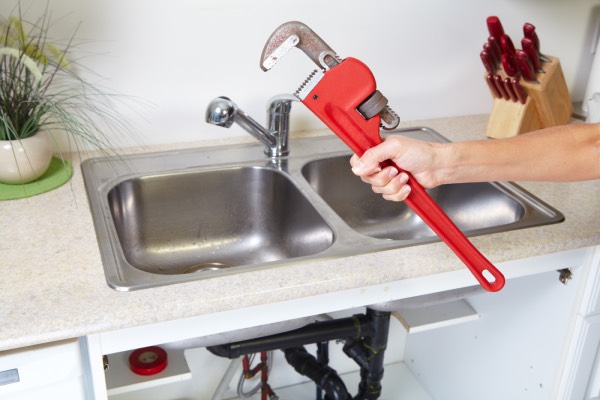 Bewley Plumbing
Phone: 972-562-0037
Hours of Operation: Monday – Friday 8 AM-5 PM
Top-Rated Plumbing Company Serving Prosper, Texas
Bewley Plumbing is a full-service plumbing company that has proudly served the residents of Prosper, Texas, and the surrounding North Texas counties since we were founded in 1947. We're a family-owned and operated company that has grown tremendously since our early years in business, but one thing has never wavered – our tireless dedication to our customers. It's because of them that we've become one of the leading plumbing repair and installation companies in the area.
All of our plumbers are licensed and insured, and they never leave a job until the customer is completely satisfied. You can trust the professionals at Bewley Plumbing to provide exceptional service for any plumbing needs.
Best Prosper Plumber for Plumbing Emergencies
Nothing can throw your life into a tailspin quicker than a plumbing emergency. If you have a leaking pipe, an overflowing toilet, or no hot water, you need help fast!
You can also count on Bewley Plumbing to install new bathroom fixtures, kitchen sinks, and garbage disposals, just to name a few of our services. We also provide plumbing maintenance and repair services to return your appliances and fixtures to good working order.
Some of our most popular plumbing services include:
Bathroom repair and installation: We can install new plumbing fixtures in your bathroom, including baths, toilets, and sinks, and repair existing fixtures so you can extend their years of service.
Leak and drip repair: Nothing's more annoying than a pesky leak. Household leaks are estimated to waste as much as 10,000 gallons of water annually. If you have stains on your ceiling or floors or notice a significant increase in your water bill, call Bewley Plumbing.
Slab leaks: Slab leaks can cause a significant amount of damage, and they can be difficult to spot. Contact a plumber if you notice signs that indicate a slab leak, including mold, the sound of running water, and higher water bills.
Garbage disposals: Garbage disposals can break down for several reasons. Often, we can make an easy repair, but if your disposal is more than 8 years old, it might be most cost-effective to replace it. We can help you decide!
Low water pressure: Having low water pressure during your morning shower can be incredibly frustrating. Whether this is caused by clogged or leaky pipes, faulty fixtures, or a high water demand, we can make the appropriate fix.
Water Heater Services
Water heaters are a luxury we've come to count on when we clean clothes, cook food, and shower. If your home's water heater starts acting up, contact Bewley for repair or replacement services.
Water Heater Repair
You don't always need to spend big bucks to replace your water heater, especially if it's less than 10 years old. Here are some common signs you should contact a licensed plumber for water heater repair services:
The water takes too long to heat up
The hot water runs out frequently
Leaks
Strange noises
Unpleasant smells or cloudy water
After we inspect your water heater, we can help you decide whether to repair or replace it.
Water Heater Installation in Prosper, TX
Water heaters last about 15 years on average. If your unit is around that age and it's leaking, it might be best to replace it now. Failing to do so can lead to a potentially catastrophic situation if the water heater develops a more serious leak.
Common reasons your Prosper, TX, water heater might need to be replaced include:
It's more than 10 years old
Low water pressure
The water looks or tastes metallic
A significant leak
Bewley Plumbing installs both traditional tank and tankless model water heaters.
Traditional tank water heaters: Tank heaters have a storage tank that can hold about 35-50 gallons of water. Once you use the hot water supply, you have to wait until the tank refills.
Tankless water heaters: Modern tankless water heaters, also referred to as on-demand heaters, are growing in popularity. These models take up less space and provide consistent hot water. Cold water runs through the unit and is heated on demand by an electric element or gas burner as it passes through. Although they're more expensive to buy upfront, tankless models can save Prosper, Texas, homeowners about $100 each year in energy savings.
Prosper Drain & Sewer Services
We frequently receive calls from customers who are experiencing clogged drains. Homeowners sometimes try to clear the drain themselves, but this can lead to more damage when harsh chemicals are used.
Fortunately, the plumbers at Bewley are experts at clearing clogged drains. Some of the signs you have a clogged drain include:
Water drains slowly
Water pools around the shower drains or backs up in the sink drains
The toilet bubbles when you run the sink
A smell of rotting food coming from the sink
Contact Bewley Plumbing if you notice any of those issues. We are also proud to offer the following plumbing services in Prosper, Texas:
Sewer line video inspection
Hydro jet sewer and drain cleaning
Sewer static testing
Washer lines
Floor drains
Pipe replacement
Local Resources and Events in Prosper, Texas
Contact Bewley for a Full Range of Plumbing Services in Prosper, Texas
Whether you're facing a serious plumbing emergency, or you'd like your kitchen and bathroom faucets replaced for a quick makeover, you can trust the licensed plumbers at Bewley Plumbing to get the job done right. Contact us today to learn more about our services or to schedule an appointment.
More Resources: